Our horses training improves everyday. Please contact us for more information and current price.
Smokey
H Creek Colonel Travis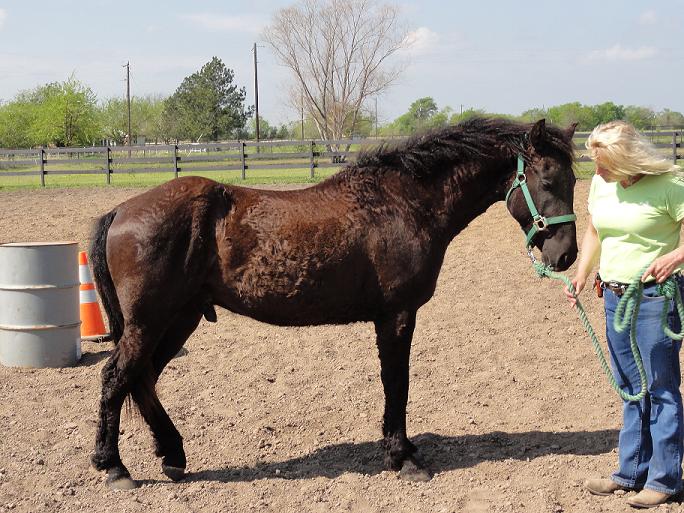 "H Creek Colonel Travis" fondly known as Jett is ready for his new home. Jett was born August 2010 and is approximately 14.2 hands. He is registered with both ABCR and ICHO registries and comes from the well loved Warrior Curly lines. Golden Curls Ranch has found where they are needed to help wonderful Curlies and Curly Mustangs gain training and experience to become someone's treasured partner. Jett has been with us for several years and a large part of our riding programs, camps and trail rides. He is a prefect partner both in the arena and on the trails. He is sure-footed and calm on trail rides and has the gorgeous Black curly coat to dazzle the judges. Watch him ride in both hackamore and bit in the following videos. He is great with children but has the athleticism to do it all.